Interactive scheduling bar
For any upcoming topic scheduled during sync hours, you can now click on the bar showing the time and get assistance with the most common scenarios.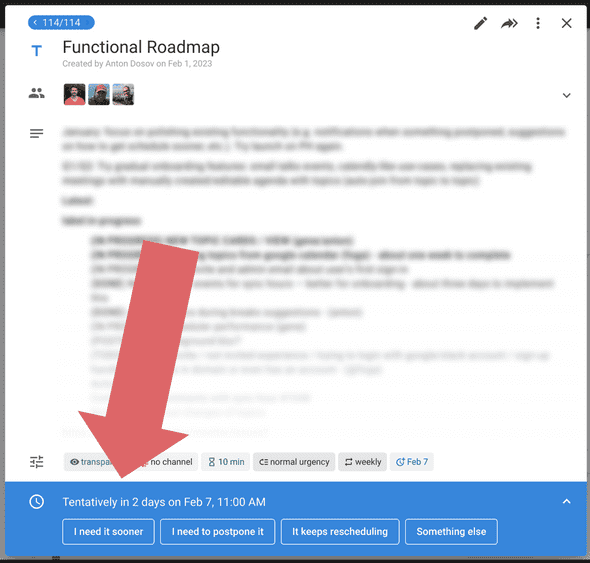 For example, you can select "I need it sooner," and we'll try to suggest what can be done.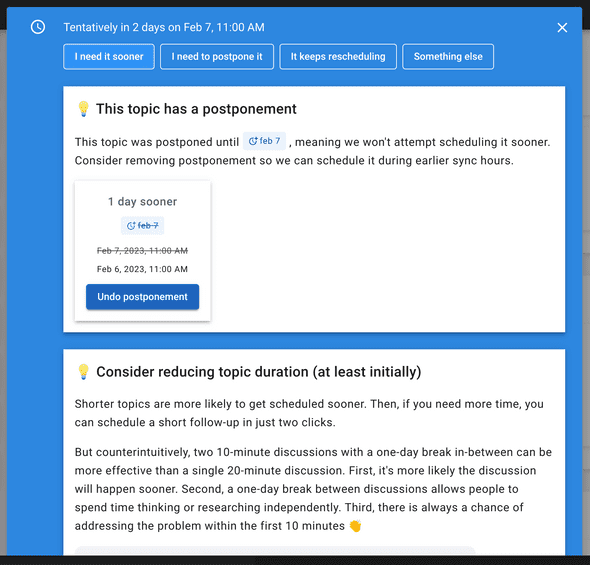 In case none of the suggestions helped, you can also write us through the "Something else" section.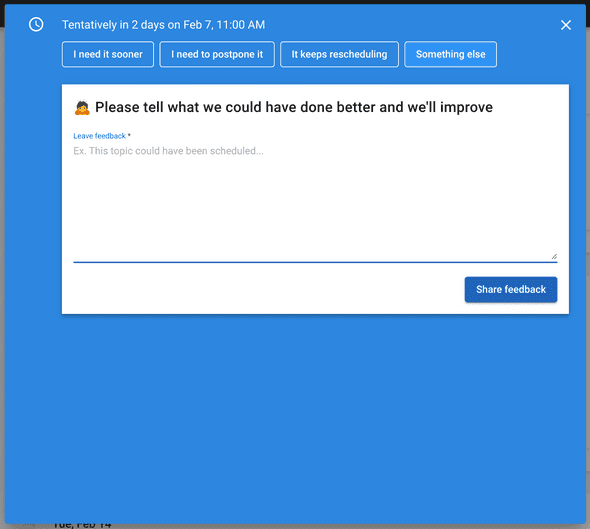 Subscribe to Remeet blog