Discuss topics in parallel
Many meeting-related rituals are nothing more than bandaids that we use to patch meetings' faulty, backward nature.
Instead of agenda documents with an array of topics, just let sub-groups discuss topics in parallel.
Discuss more in less time
Most of our meetings today are backward. We first schedule a meeting (often weekly), and then we figure out what to discuss.
With a topic-first approach, you join only relevant topics and can effectively discuss more than five topics with different groups during a single remeet hour.
Everyone comes prepared
When you create a topic, you can indicate which participants need to prepare. Remeet will schedule it automatically, but only after everyone has indicated that they're ready.
This is much better than the silent start method, as it allows everyone to prepare on their own time.
The more you use it, the more efficient your meetings
Remeet makes everyone well aware of time constraints and automatically transitions everyone from one topic to another which drives the engagement up.
Integrated note-taking, automatic recordings, transcriptions, and instant scheduling of follow-ups make meetings productive and actionable.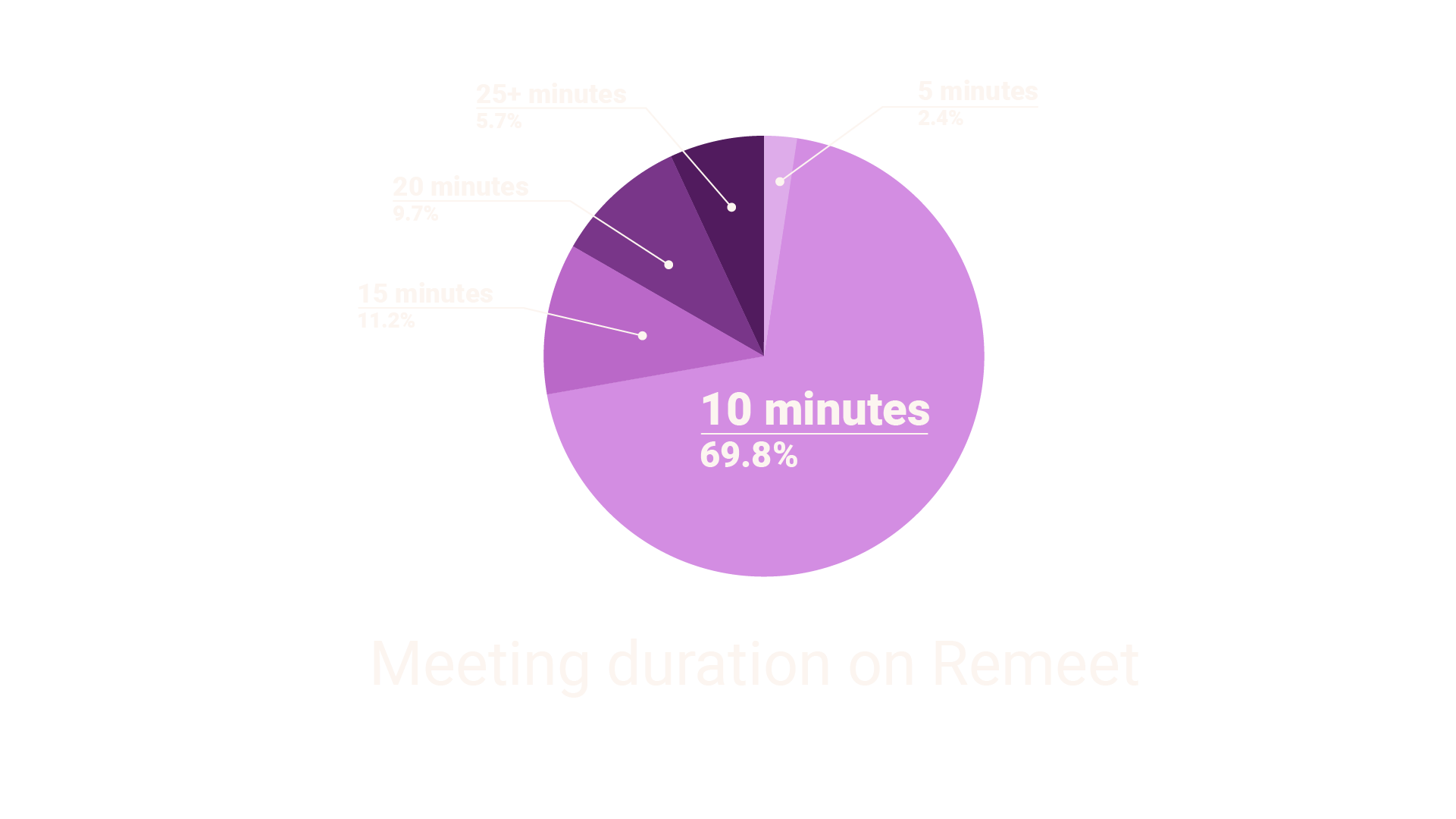 Makers join a single remeet a day, and managers can participate in two or more. Remeet schedules all the topics based on individual availability.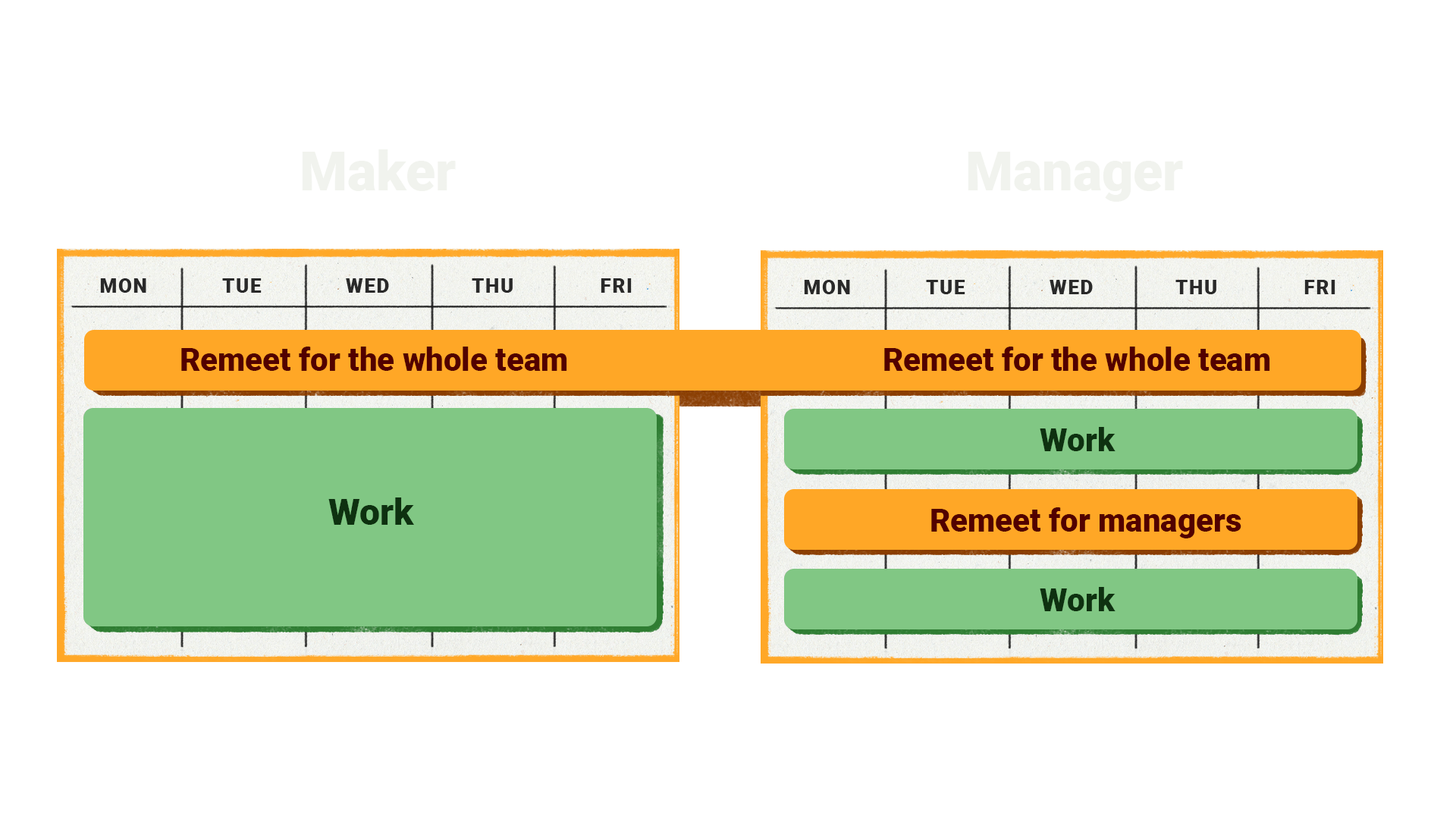 Ease meeting scheduling across timezones
All the convinient time on the intercetion of timezones occupied by unmovable weekly meetings?
Embrace topic-first meetings and allow Remeet to manage that most precious time for your team.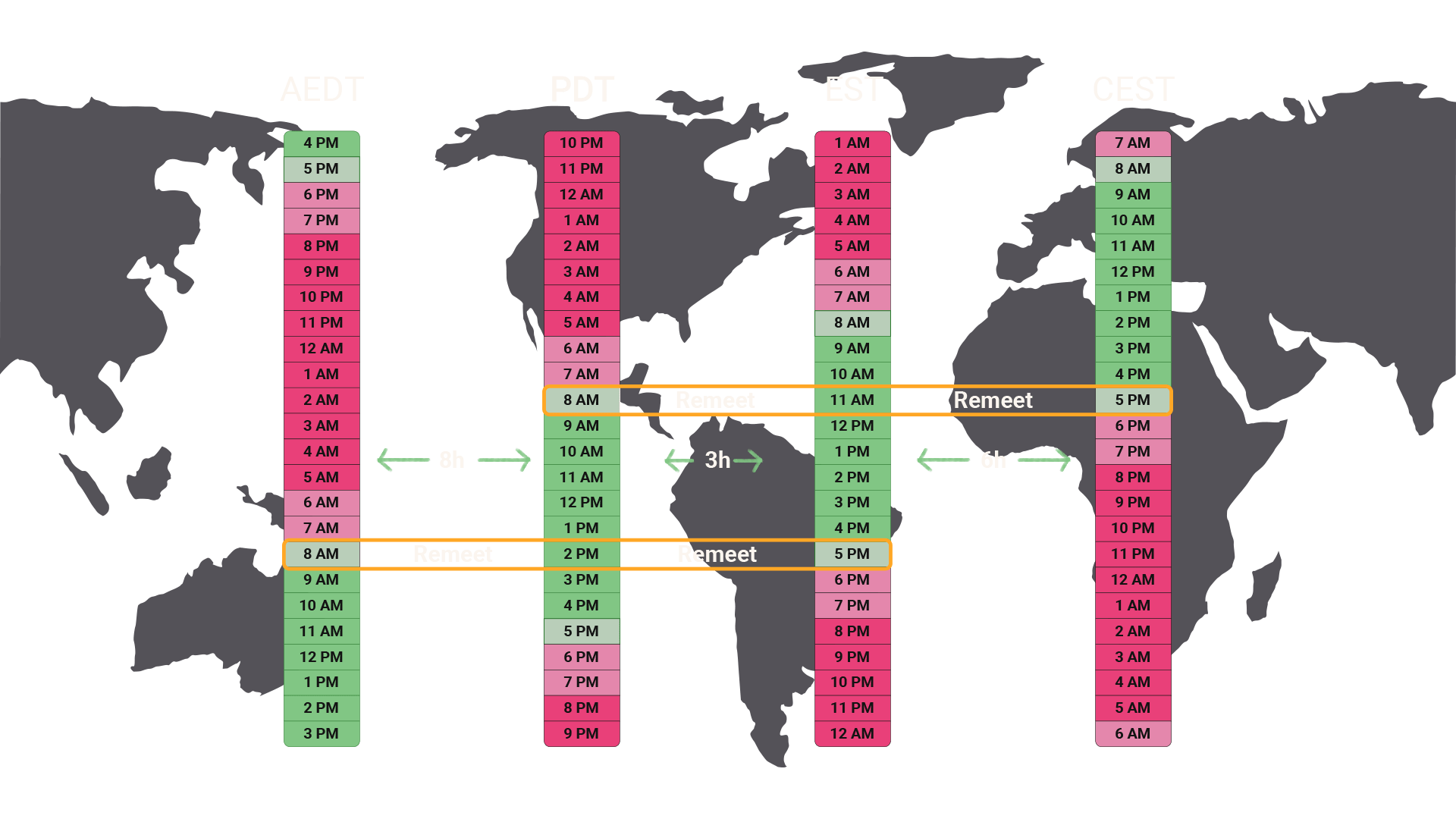 Replace one of your weekly meetings with a remeet for free
Deep integration with team calendars and chats
Google Calendar
Office 365 Calendar
Slack
Mattermost
(just launched)
Google Chat
(just launched)
Microsoft Teams
(coming soon)