Optimize meetings for your entire company
Maximize focus time and prevent calendar congestion with a fully autonomous meeting scheduler. Condense 30-minute meetings into 10 minutes with a habit-improving meeting experience.

Get Started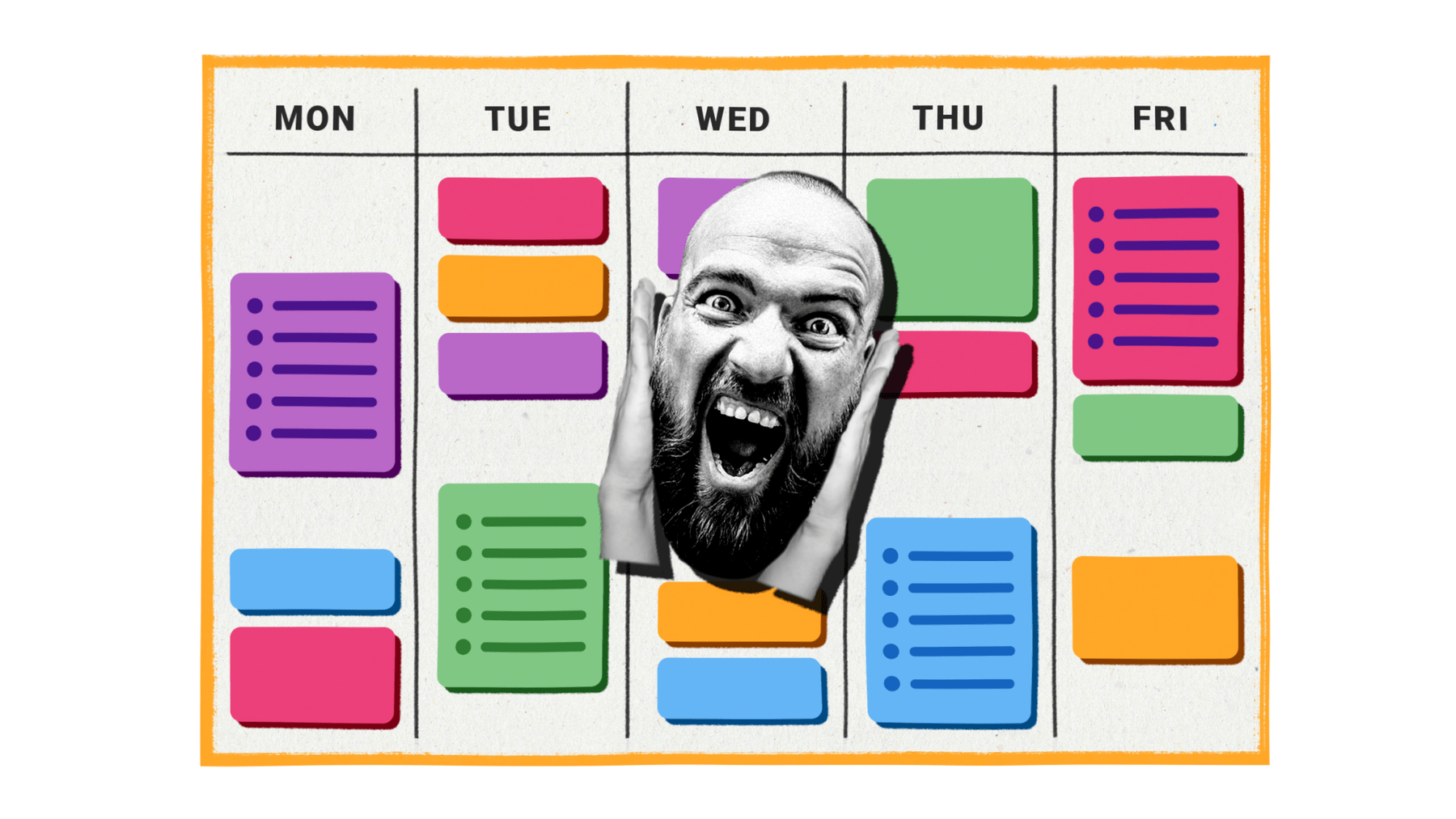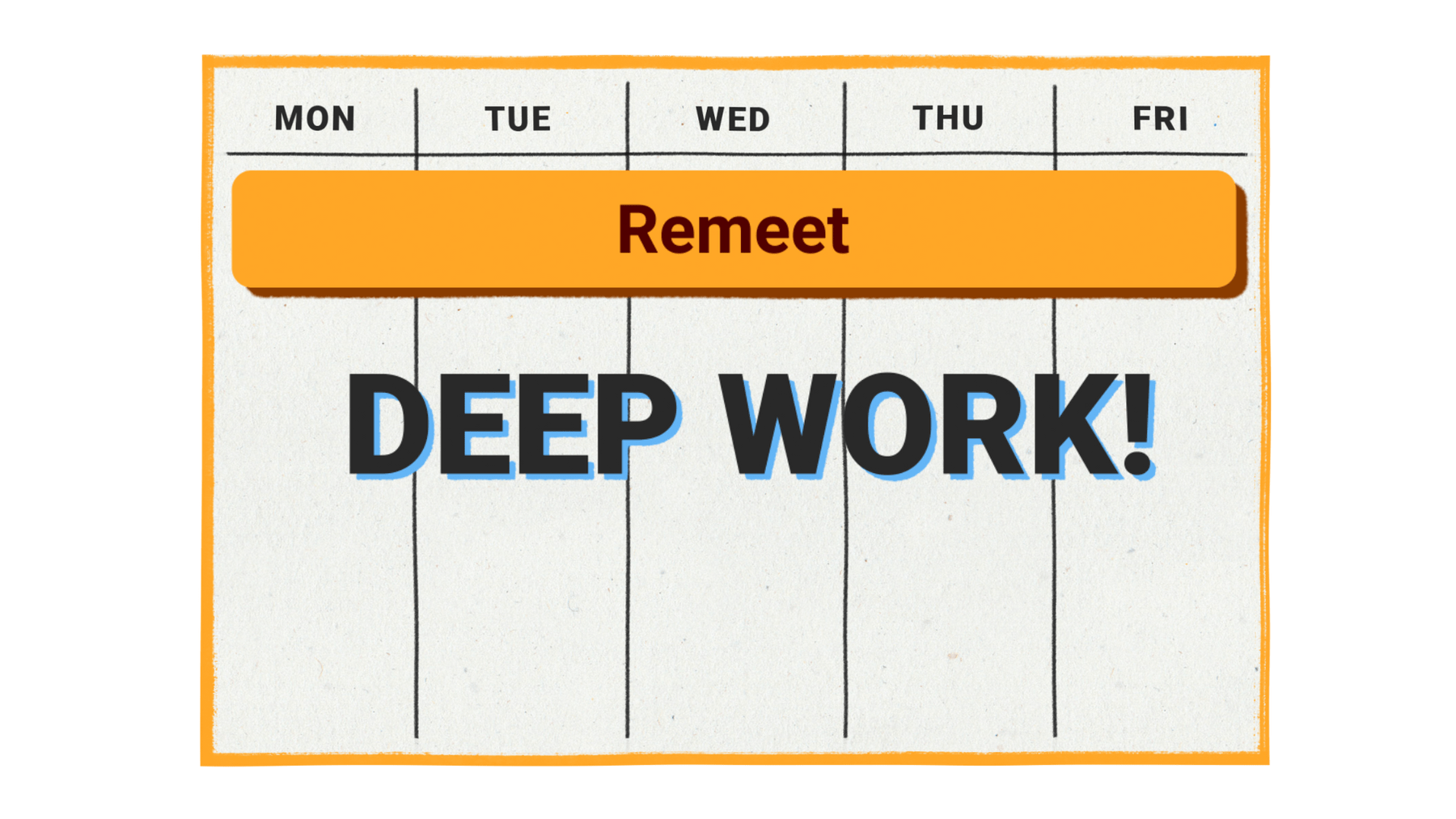 These teams condensed thousands of meeting hours
Join these team leaders in safeguarding your team from meeting fatigue
Condense all talks into one (or two) very focused hours
Remeet hours work like office hours at universities. The key difference is that everyone meets in groups of two, three, four, or more to discuss topics most relevant to them.
This will minimize distractions, and the whole team will have a predictable amount of time for work.
Split big meetings, and let subgroups discuss topics simultaneously
Just like splitting big tasks into subtasks. If the meeting has an agenda, just schedule a separate meeting for every agenda topic. This will allow you to pack more discussions into a single hour:
Single-topic meetings will require fewer people
Everyone will be joining only relevant topics
Individual discussions will take less time
Many topics will be discussed in parallel
Schedule and reschedule all meetings automatically
Anyone can just tell Remeet what you need to talk about, who you need to talk to, and how long the conversation needs to be (hint: shorter than you're used to). Remeet does the rest.
If someone's availability has changed, everything will automatically be postponed. If there's an urgent discussion, lower urgency meetings will get rearranged to accommodate it.
Give everyone a chance to prepare
When you create a meeting, you can indicate which participants need to prepare. Remeet will schedule it automatically, but only after everyone has indicated that they're ready.
Remeet's implementation is even better than Amazon's silent start method, as it allows everyone to prepare on their own time.
Habit-improving meeting experience
First, Remeet creates an incentive to schedule smaller and shorter meetings by scheduling them sooner.
Second, Remeet's video conferencing experience makes everyone well aware of time constraints and automatically transitions everyone from one meeting to another which drives the engagement up.
Third, integrated note-taking, automatic recordings, transcriptions, and instant scheduling of follow-ups make meetings productive and actionable.
As a result, our customers see that the vast majority of their meetings are within 5-15 minutes and often finish earlier.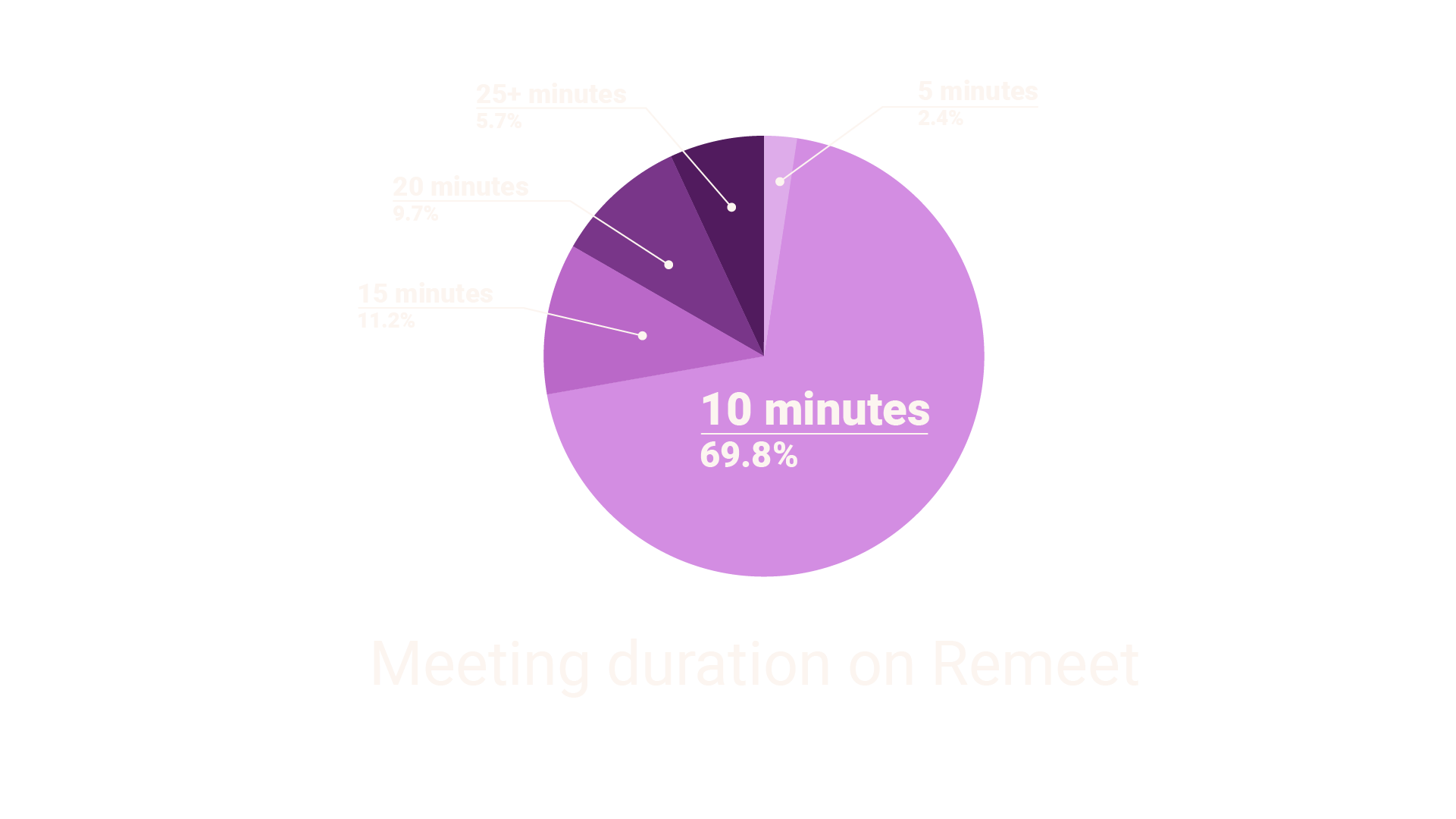 Resolve conflict between makers' and managers' schedules
If you aren't familiar with Paul Graham's Maker's Schedule, Manager's Schedule, we recommend you check it out.
With Remeet, makers join a single Remeet hour a day, and managers can accept two or more. Remeet schedules all the discussions based on individual availability.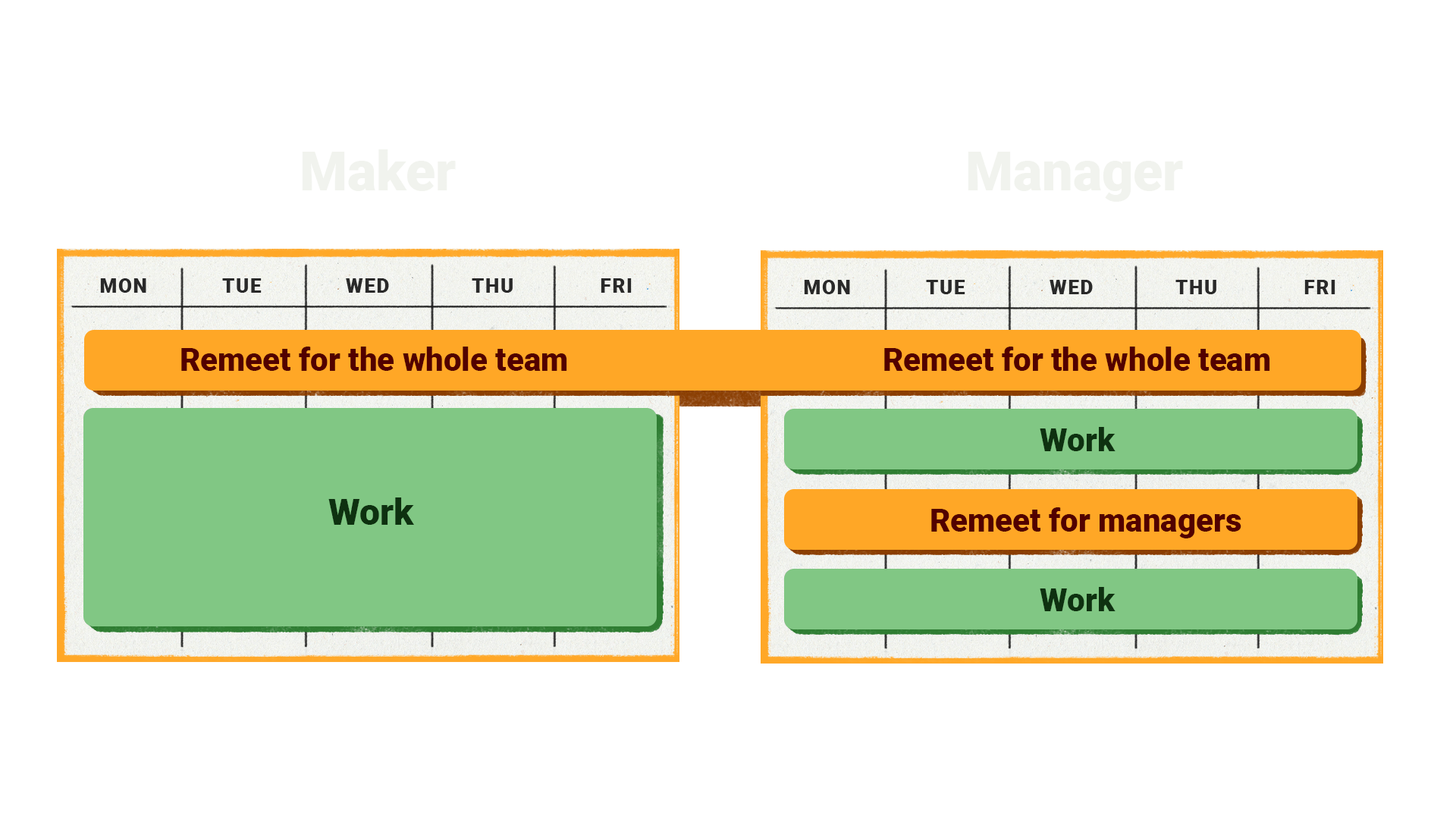 Ease meeting scheduling across timezones
Teams with at least one hour of convenient timezone overlap will greatly benefit by managing that precious time with Remeet.
Teams that don't have a convenient timezone overlap can take turns (e.g., selecting a convenient time for a Remeet hour for one timezone on Monday+Wednesday and accommodating the other timezone on Tuesday+Thursday).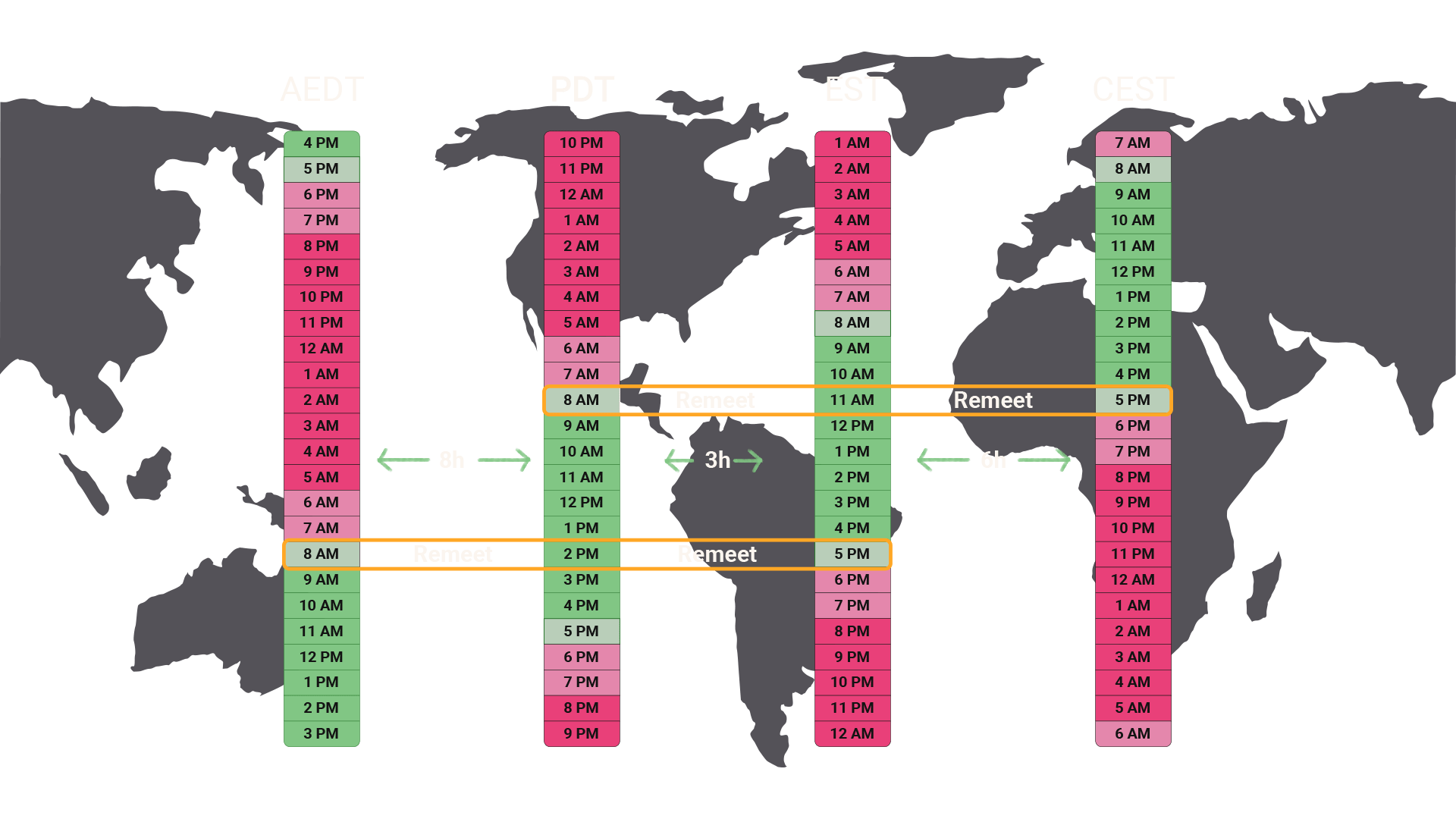 Start small: revamp one of your meetings
You don't have to start a revolution by replacing all your company meetings with Remeet at once. You can start small and just replace one of your meetings with Remeet. An ideal first candidate for optimization is a weekly meeting with agenda.

Accelerate my first meeting
Deep integration with team calendars and chats
Google Calendar
Office 365 Calendar
Slack
Mattermost
(private beta)
Google Chat
(private beta)
Microsoft Teams
(coming soon)
Does it work with Zoom/Meet/Teams?
Remeet provides a browser-based, habit-improving video conferencing experience that helps condense 30-minute meetings into 10 minutes. However, we understand that you may want to start small and take advantage of Remeet's fully autonomous scheduler with a general purpose video conferencing tool.