Meet quick actions, schedule a follow-up from an active meet, and more
June 07, 2020
Hi there!
This is our weekly update. We would greatly appreciate any feedback.
New features / significant changes:
Meet quick actions. It is good when everyone joins prepared, when a very small number of people are required, and when meets are short. We want to help you to have some more of those productive meets by making it easier to indicate that you need to prepare, make yourself optional, and change meet duration. We've added a meet quick actions menu, which is now available everywhere when you hover meet.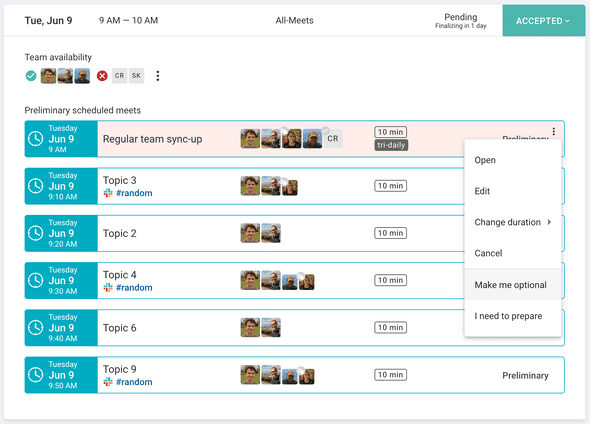 Schedule a follow-up from an active meet. When you realize during a meet that you may need to follow-up, now you can schedule it in just a few clicks.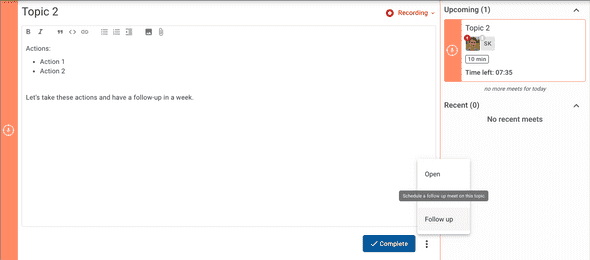 Small improvements & bug fixes:
[Improvement] Optimizations of grid layout for videos
[Bug] Meets that are pending preparation didn't appear on Prep tab without browser refresh
[Improvement] Showing meeting notes on mobile/small screen instead of agenda
[Bug] Sometimes meets were forcefully ended 5 minutes after end time
[Bug] Improved reliability of G Calendar synchronization
More updates coming next week. Stay tuned!
Remeet Team
---