Introducing Remeet timeline
Hi there,
We've added a new timeline view that allows easily see what's going on right now in Remeet, so you can easier join topics that you find interesting.
We've also simplified app navigation. Now all pages are accessible from the side menu.
You can find timeline under "Home" and it is also the main page now.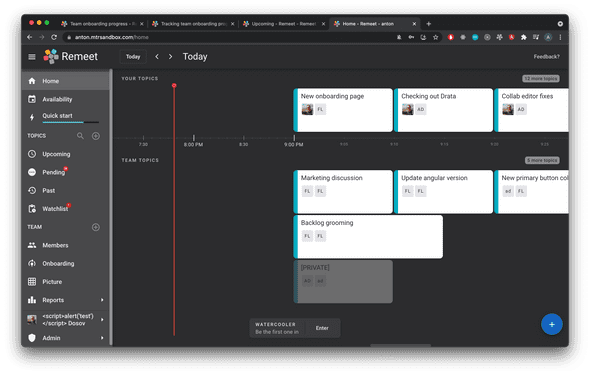 Subscribe to Remeet blog