Screen sharing zoom, full screen mode, prep due date
Hi there!
This is our weekly update, and we'd greatly appreciate any feedback.
New features / significant changes:
Screen-share zooming. When someone shares a screen which is much bigger than yours you can now easily zoom in and zoom out to be able to make it readable.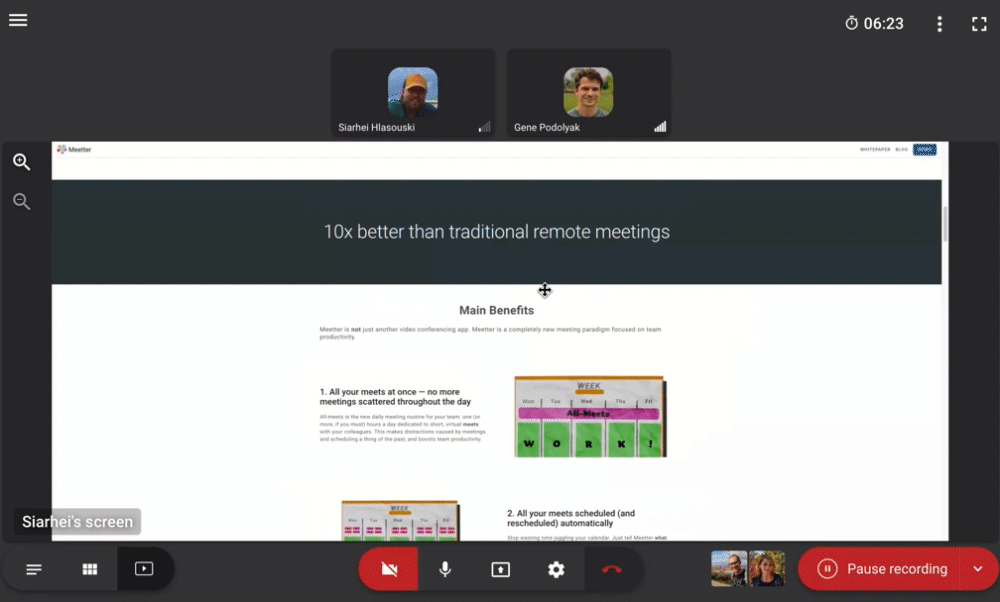 Full screen mode. You can now maximize to enter full screen mode during remeets. This will give you more space for videos, screen share, and notes, and also reduce distractions from other tabs or applications.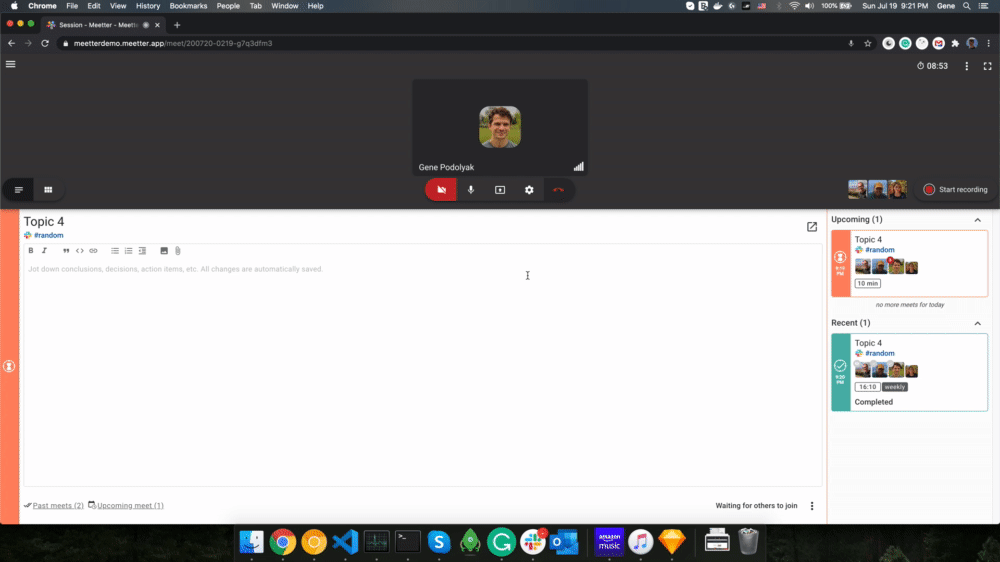 Prep due date. Our users love the ability to create topics that require preparation, but sometimes when multiple people need to prepare it takes too long and it isn't beneficial to wait indefinitely. Now when you ask people to prepare for a topic you can set a due date — it will be scheduled after that date even if some people aren't ready yet.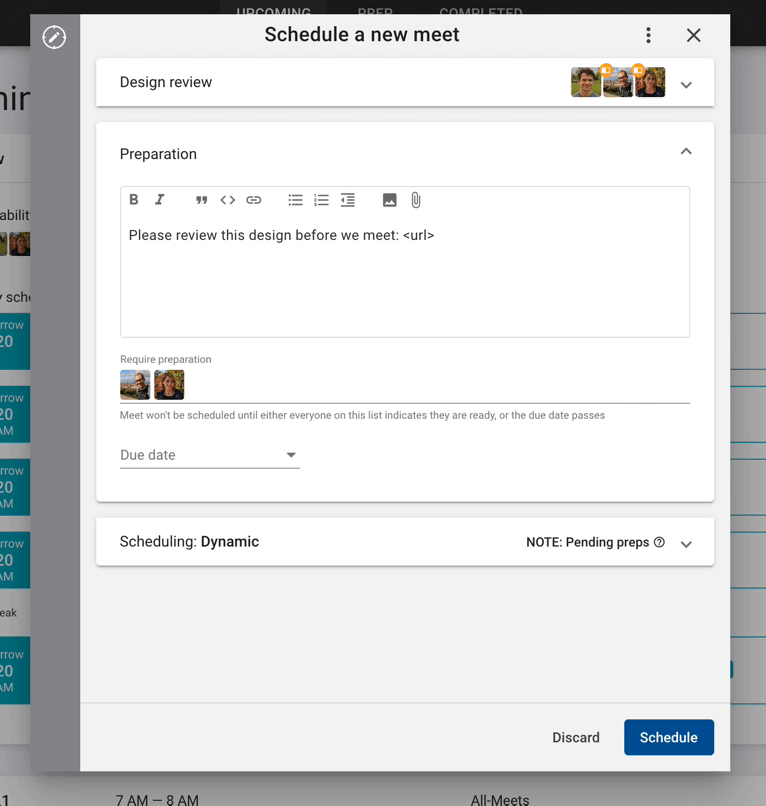 Small improvements & bug fixes:
[BUG] Small talks are scheduled when you were invited to a topic as optional
Best,
Remeet Team
Subscribe to Remeet blog