Reactions, raise hand and speaker view
Hi there,
We've added new video conferencing features:
Reactions
You can now use reactions for non-verbal feedback:
You can pick any emoji as a reaction. Remeet will show your emoji to everyone in the top-right corner of your video. Such reactions automatically disappear in 10 seconds.
Raise hand
Raise hand is a special type of reaction that doesn't disappear automatically. After you've risen hand, you have to click "lower hand" to lower it.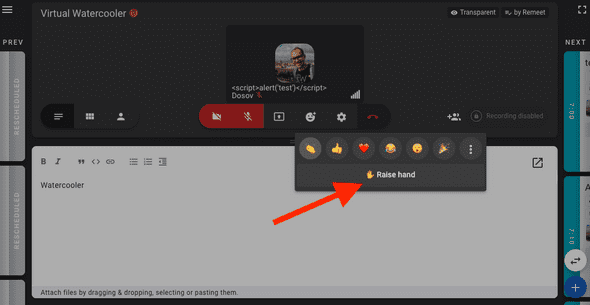 Speaker view
We've added a new meeting screen layout: "Speaker view." In this view, Remeet will enlarge and focus on a participants' camera who is currently speaking.
You can switch to this view using layout controls:
Subscribe to Remeet blog